Glenda Drum Rowden, Class of 1951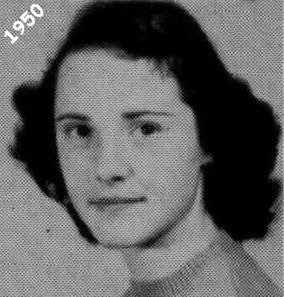 ~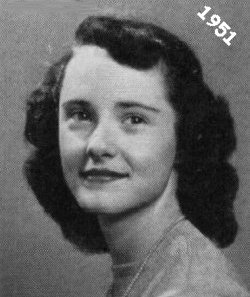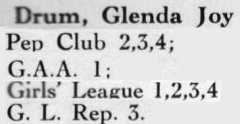 GLENDA DRUM ROWDEN ('51)

Glenda Drum Rowden died unexpectedly on Thursday May 16, 2002 in Fort Worth TX. She had been battling lung cancer since 1998 but passed away due to complications, causing pulmonary failure. She was born in Beaver, OK on September 19, 1933 to Frank and Opal Drum. She came to Hanford with her parents and sister in 1944 moving to Richland the following year. She graduated from Columbia High School and married Ted Rowden ('48) on December 20, 1951 in Richland. During Ted's career military service in the Air Force they had many assignments, notably, a four year stint in Spain. A few other moves included California, Mississippi, and Washington D.C. She and the family accompanied him except for some tours in the Viet Nam time frame. Upon retirement Glenda and Ted enjoyed traveling to visit areas of interest and numerous friends they had met over the years. In additon to her devotion to family her other passion was bridge. Wherever they located she always managed to join bridge clubs. She attended her 50 year class reunion in September 2001 and mentioned many times how great it was.

She is survived by her husband of 50 years, Ted of Mansfield TX, son; Ted Rowden Jr., Bedford VA, daughters; Lisa Rowden, Mebane, NC, Carol Haynie, Cedar Grove, NC, Diana Fuller, Des Moines IA, and five grandchildren.

She was preceded in death by an infant daughter, Joi Lea Rowden, sister, Marilyn Kay Drum ('50) and her parents.

Glenda had recently become an activist on non-smoking and right to die issues. At the time of her death she was formulating ideas and responses to these national level issues.

A memorial service was held on May 18, 2002 in Mansfield, TX.