_______________________________________
I don't care WHAT it says above this line, it's an ADVERTISEMENT
It's there because this Tripod account is FREE
_______________________________________

DONALD RONALD "DON" RICHEY ~ Class of 1947
March 10, 1929 - November 28, 2003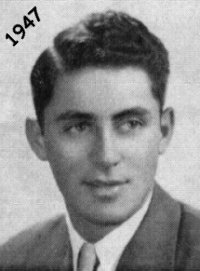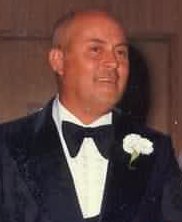 Donald R. Richey passed away at Kennewick General Hospital on November 28,
2003. He was born on March 10, 1929 in Harlingen, TX, to Russell D. Richey
and Lucille M. Aldridge Richey. Don moved to Richland with his family in
1945 and spent the rest of his life there.

He graduated from Columbia High School in 1947, and became a journeyman
electrician and retired from Siemans in 1991. Throughout his life, Don
excelled in and enjoyed playing sports such as fishing, hunting, fast pitch
softball, baseball, football and golf. Donald was a loyal Bombers fan.

Donald is survived by his wife Ruth; four children from a previous marriage,
Ronald and wife Carolyn, Kim Richey Dykeman ('74) and husband Randy and sons 
Michael and Marc. He is also survived by sister Marilyn ('53); stepson Donald 
Schroder; nieces Jill Bruun and Connie Eshleman; nephew Scott Richey; 
grandchildren Bryan Dykeman and wife Erica, Melissa Nelson and husband Kevin, 
Garen Schroder and Edwin Richey and great grandchildren Justin and Hailey Nelson.

He was preceded in death by his parents and brother Alan ('49).

Donald was a kind and caring person and will be deeply missed.

Visitation will be held at Einanís Funeral Home from 4pm - 8pm Monday
December 1, 2003. A graveside service will be take place at 11am on
Tuesday December 2, 2003 at Sunset Memorial Gardens in Richland.

In lieu of flowers the family suggest memorial contributions be made to the
Tri-Cities Chaplaincy Hospice, 2108 W. Entiat Ave., Kennewick, WA 99336.